Back to all posts
Posted on
School Re-Entry Information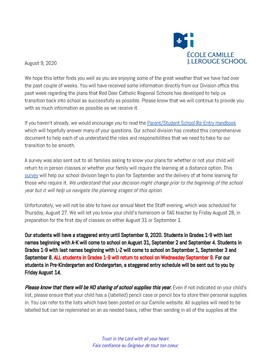 We hope this letter finds you well as you are enjoying some of the great weather that we have had over
the past couple of weeks. You will have received some information directly from our Division office this
past week regarding the plans that Red Deer Catholic Regional Schools has developed to help us
transition back into school as successful as possible. Please know that we will continue to provide you
with as much information as possible as we receive it.
Please read our newsletter here.